Experienced and Competent
LPPOM MUI has been trusted for 33 years to carry out halal certification by more than 32,000 companies spread across 65 countries and supported by more than 1000 halal auditors who are competent, we are able to provide the best service for you.
Internationally Recognized
LPPOM MUI has an extensive network with more than 20,000 partners spread across 65 countries, collaborated with more than 40 world halal certification bodies and accredited by the National Accreditation Committee for the implementation of ISO/IEC 17065:2012 and GSO 2055-2 2015.
Introducing CEROL 3.0, an online base and data-based halal certification system that allows you to perform the halal certification process with no place limitations. Supported by the availability of a complete and integrated data infrastructure, get the best experience of your halal certification process with LPPOM MUI.
Supported by an Accredited Laboratory
LPPOM MUI Laboratory is one of the pioneers of Halal Laboratory which focuses on halal aspects of products in Indonesia. LPPOM MUI Laboratory implements a quality management system in accordance with SNI ISO / IEC 17025: 2017.
Check Halal
Products Here
Find halal-certified ingredients and products

Get LPPOM MUI superior service for your halal products
LPPOM MUI is a strategic partner for businesses in fulfilling the regulations of the Indonesia government regarding halal product assurance.
Halal certification for products to be marketed overseas (outside Indonesia)
Increase the value of your products and business in the global market with the MUI Halal Decree.
Entrust your products testing to Laboratory that have been accredited ISO 17025.
Introduction of Halal Certification
Join Our Class to Learn About Halal Certification
"LPPOM MUI is here to provide halal assurance solutions. With the experience and quality of services we have, we are committed to serve the best for the business actors who provide halal products and the community who use the halal products."
Muti Arintawati
President Director
Bogor Global Halal Centre
Global Halal Centre Building, Pemuda Street No.5, Bogor, West Java 16161
Jakarta Secretariat Office
Majelis Ulama Indonesia Building 3rd Floor, Proklamasi Street No. 51, Menteng, Jakarta 10320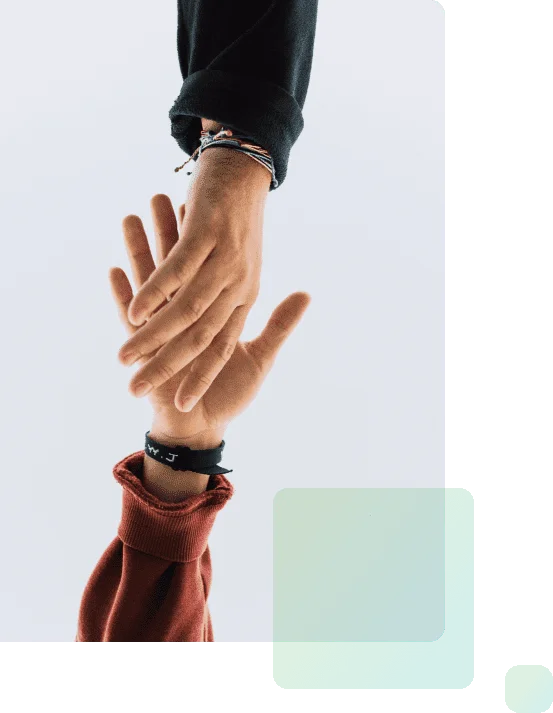 What Our Clients

Say About Us
"First time carried out the Halal certification process with LPPOM MUI getting very friendly and good service from Halal customer care, the response from LPPOM MUI staff was also very fast in providing services and explanations for filling out Cerol applications so that PT. Intan Sejati Andalan can get Halal certification within 1 month with HAS Status A."
"The halal certification process with LPPOM MUI which we feel is quite easy and we have no problems in the process. At the beginning of our halal certification process, we faced some difficulties, but the auditors from LPPOM MUI helped us in solving our problems so that we were greatly helped and we felt happy when we received our first halal certificate."
"Thank you to LPPOM MUI for helping the halal certification process easily and very helpfully. Improving performance is getting better and hopefully there will be more good cooperation with PT Foods Beverages Indonesia."
"LPPOMMUI as an LPH experienced in halal certification has provided a very satisfactory service in terms of system and human resources. So that we can carry out the certification process properly in accordance with the company's plan in presenting halal products to be marketed in Indonesia. Keep up the good work!"
"From time to time, from audit to audit related to the submission of halal certification, both new and renewed halal certification applications, where the LPPOM MUI audit process always provides explanations and inputs as well as directions, for improvement of the findings obtained. Besides that, the auditors are friendly and have the ability to know, years of experience and good knowledge in the halal certification process. Thank you LPPOM MUI for the excellent service so far."
"P&G Operations Indonesia has been working with MUI since 2016 in the Halal certification process. So far, we have been greatly helped by the Whatsapp consultation service, Cerol, and the LPPOM MUI support team who always respond fast in answering questions & providing solutions via email. Thank you LPPOM MUI!! 😊"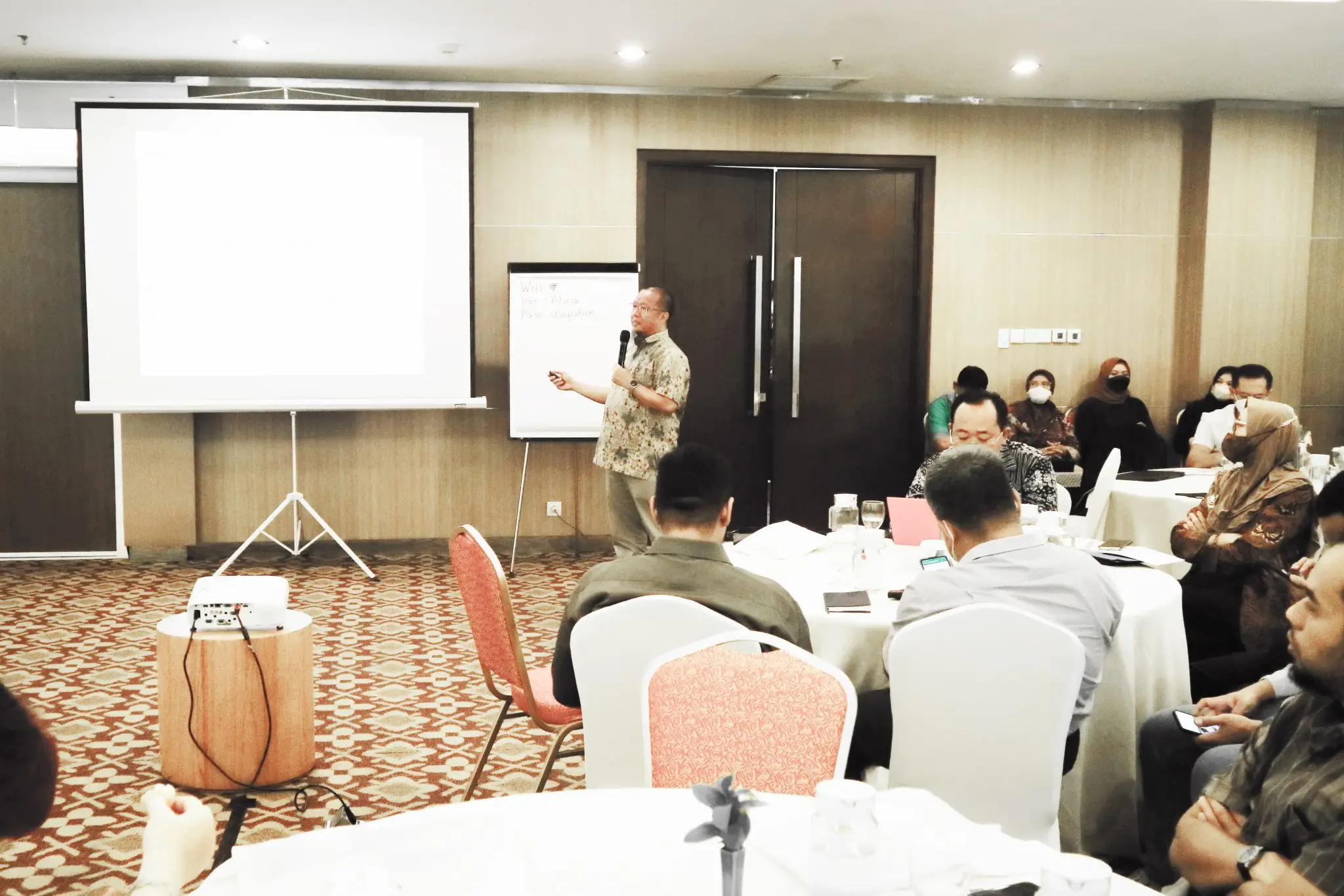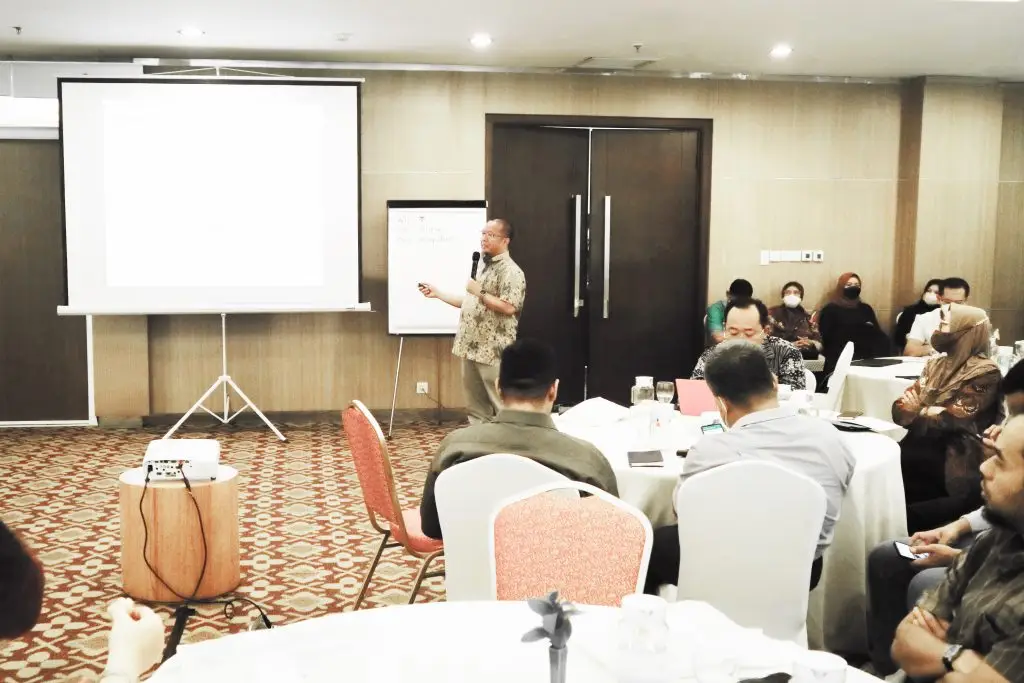 The government has enacted Law Number 33 of 2014 concerning...
Bogor Global Halal Center
Tanah Sereal, Jl. Pemuda No.5, Sempur, Bogor Tengah, Kota Bogor, Jawa Barat 16162
Jakarta Sekretariat LPPOM MUI
Jl. Proklamasi No.51, RT.11/RW.2, Pegangsaan, Menteng, Kota Jakarta Pusat, Daerah Khusus Ibukota Jakarta 10320
Halal Journal & Directory

LPPOM MUI
Download our e-Magazine Here