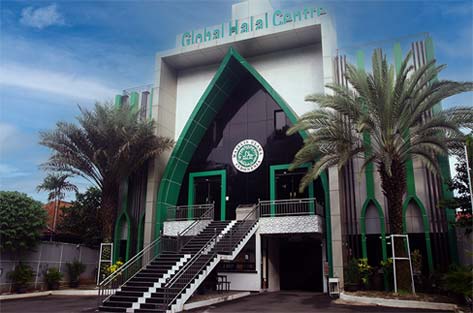 LPPOM MUI
HEAD OFFICE
Gedung Global Halal Centre, Jl. Pemuda No.5, Sempur, Bogor Tengah,
Kota Bogor, Jawa Barat 16161
SECRETARIAT
Gedung Majelis Ulama Indonesia (MUI) Lt.3, Jl. Proklamasi No. 51,
Menteng, Jakarta Pusat 10320
Call Center Halo LPPOM
:14056
[email protected]
Please drop your contact detail so we can assist you to get information of Halal Certification Process. LPPOM MUI Halal Partner will contact you in 2 x 24 hours (except Saturday, Monday and Holidays)
OVERSEAS REPRESENTATIVE OFFICE
Office Head : Mr. Fatah Min
Address : Unit 11A, No. 3399 Kangxin Rd. Pudong, Shanghai, 201321
Email :
[email protected]
Office Head : Mr. Woo Yong Taek
Address : #1706 17 Floor, Namkyang Tower, Mukyo-ro 15, Jung-Gu, 04520, Korea.
Email :
[email protected]
Office Head: Mr. Noh Chang Dong
Address : 357, Geumgok-Daero, Bukgu, Busan, Korea (busan indonesian center)
Email :
[email protected]
Office Head : Mrs. Jill Lin
Address : 7F., No. 29, Zhongyang 3rd St., Xindian Dist., New Taipei City 231, Taiwan (R.O.C.)
Email :
[email protected]